-
PRODUCT
-
CHOCOLATE BARS
-
KOMUNTU 80% BAR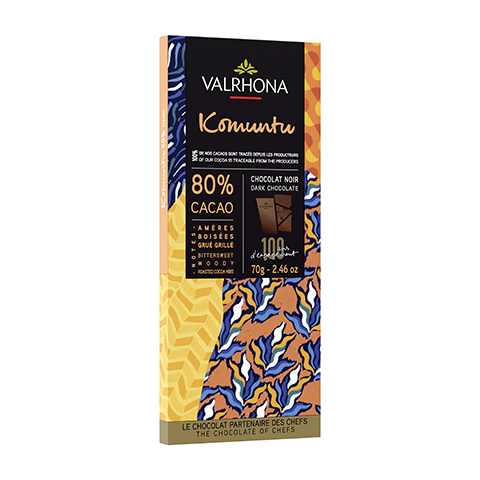 Grands crus blend / Bittersweet and Woody
KOMUNTU 80% BAR
Like a travel diary with multiple destinations, Komuntu tells the story of flavors and meetings of the world through its cocoa blends, revealing a strong, bittersweet and woody aroma with underlying notes of roasted cocoa nibs.
THE PREMIUM CHOICE OF FRENCH PASTRY CHEF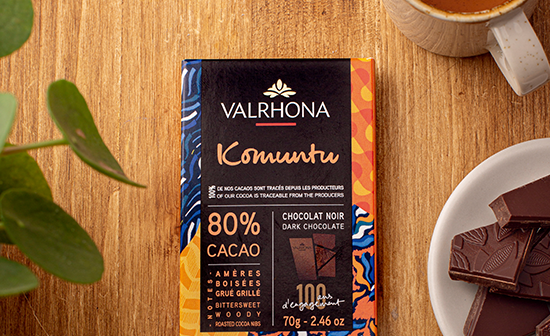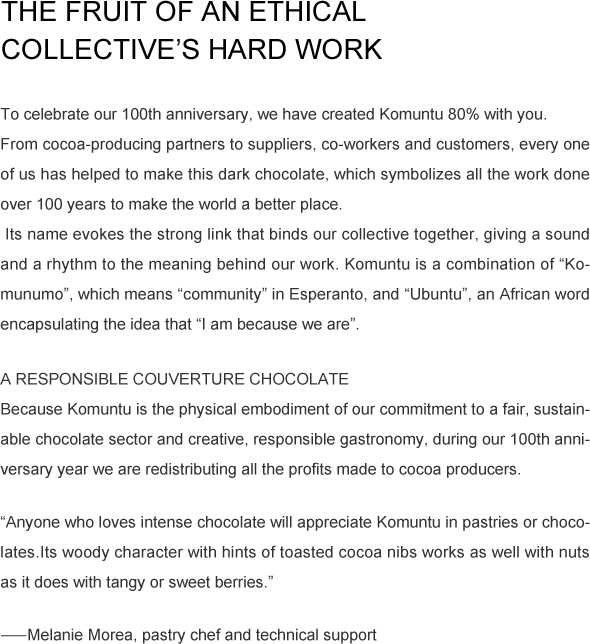 PRODUCT INFORMATION
Product parameters
Tasting line
Ingredients
Cocoa beans, sugar, cocoa butter, vanilla. Milk (made in premises which use milk).
Storage recommendations
Close hermetically the product to protect its properties and store it between 16 and 18°C
Allergen
This product may contain traces of nuts and soy.