YOUR SIGNATURE
From our very first meeting to the moment your chocolate makes its debut, we support you through every stage of the process so that, together, we can create a chocolate after your own heart.
To make your customized recipe, we first look to identify your future chocolate's technical and flavor characteristics. Once we have pinpointed your key markers, we select cocoa terroirs whose singular aromatic profile offers up a vast range of creative possibilities.
Download our brochure
WE SELECT THE COCOA, BLEND THE
INGREDIENTS AND SHARE OUR EXPERTISE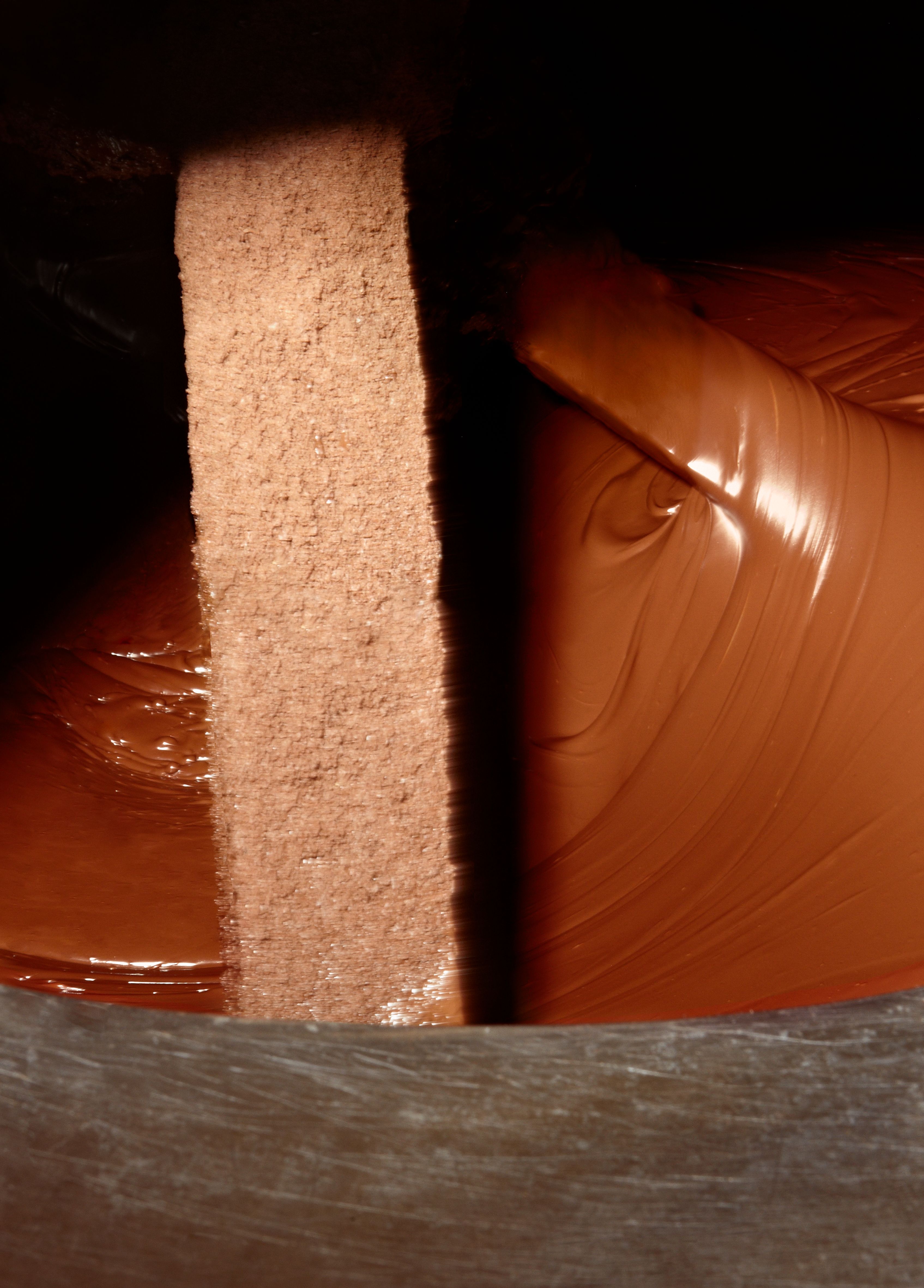 But we don't just blend the best ingredients – We work to find an optimal balance of each one so that it adapts to all your creative desires as soon as you have it. We define the perfect recipe by trying out a variety of models, and you will be able to both taste it and road test its application to confirm it's just right for you.
Creating your own chocolate is also about expressing your story, feelings and creativity. This is why our teams will provide all the content you need to communicate seamlessly with your customers.
CONTACT US