-
PRODUCT
-
INSPIRATION RANGE
-
INSPIRATION STRAWBERRY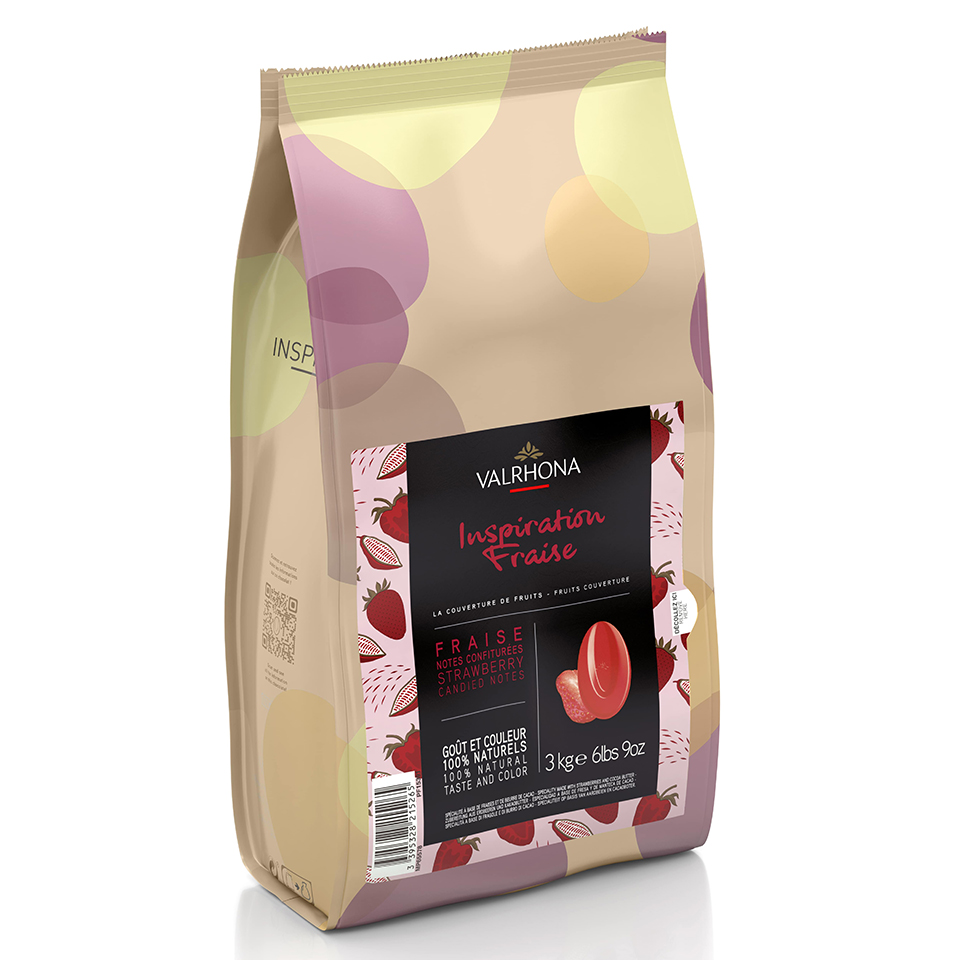 Inspiration/Natural and intense flavor/Vibrant color
INSPIRATION STRAWBERRY
INSPIRATION STRAWBERRY combine rich, sweet natural strawberry with the unique texture of chocolate. INSPIRATION is Valrhona's first range of fruit couvertures, created with natural flavors and colors. We harnessed our decades of chocolate-making expertise to develop this technical feat which combines the unique texture of chocolate with the intense flavor and color of fruit and nuts. INSPIRATION can be used just like any other Valrhona couverture chocolate, for a world of new possibilities never seen before.
THE PREMIUM CHOICE OF FRENCH PASTRY CHEF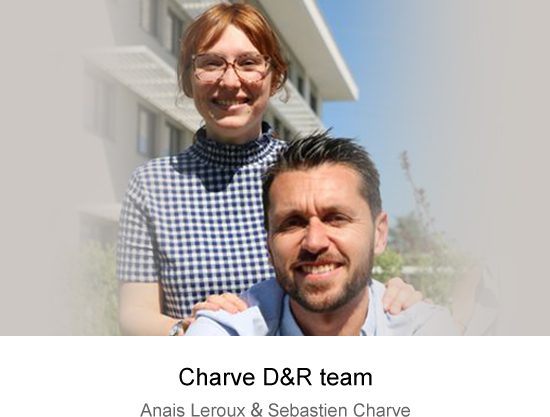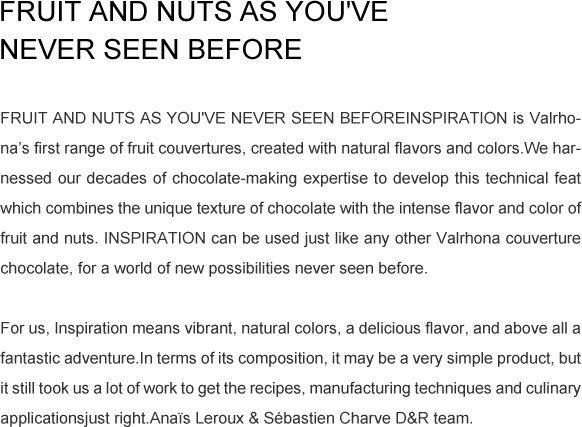 PRODUCT INFORMATION
Product parameters
Tempering temperature
Packaging Format
1kg/3kg bean bags
Ingredients
Sugar, cocoa butter 37, 9%, strawberry powder 14, 2%, dried glucose syrup, emulsifier (Sunflower lecithin).
Storage recommendations
Close hermetically the product to protect its properties and store it between 16 and 18°C.
Allergen
This product may contain traces of nuts and gluten. MILK (Made in a facility that uses milk).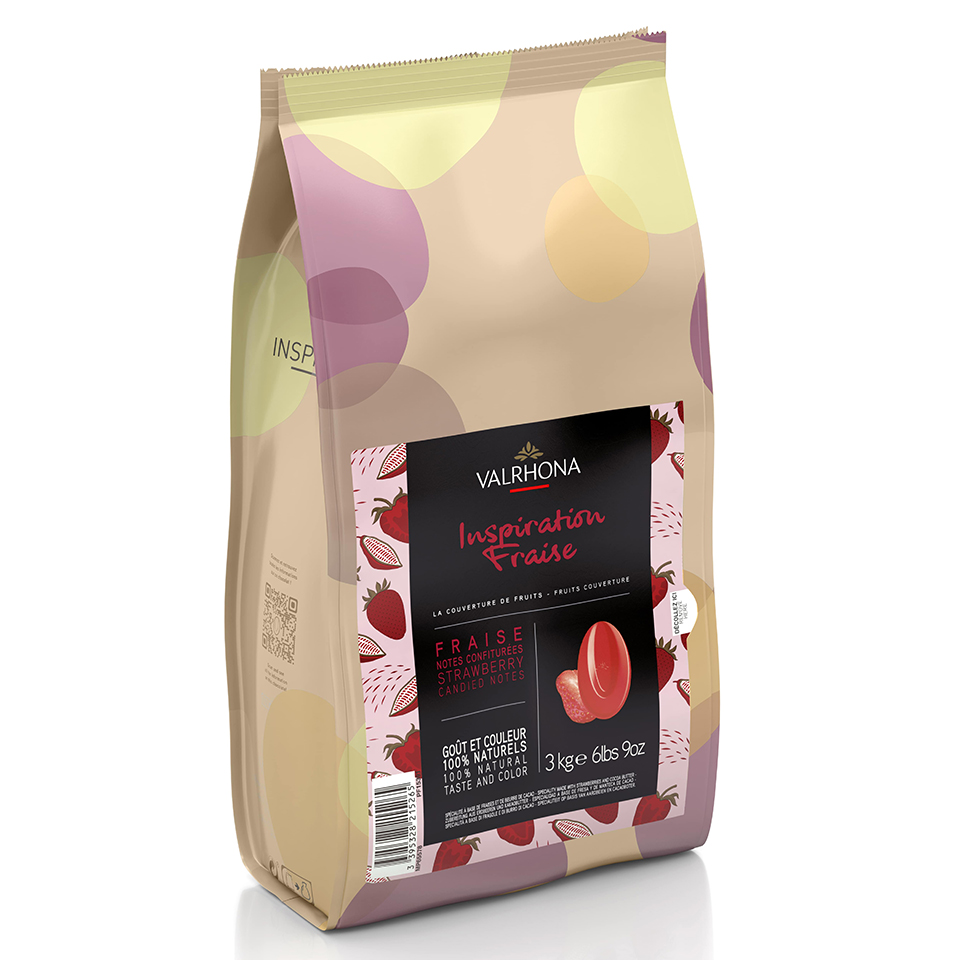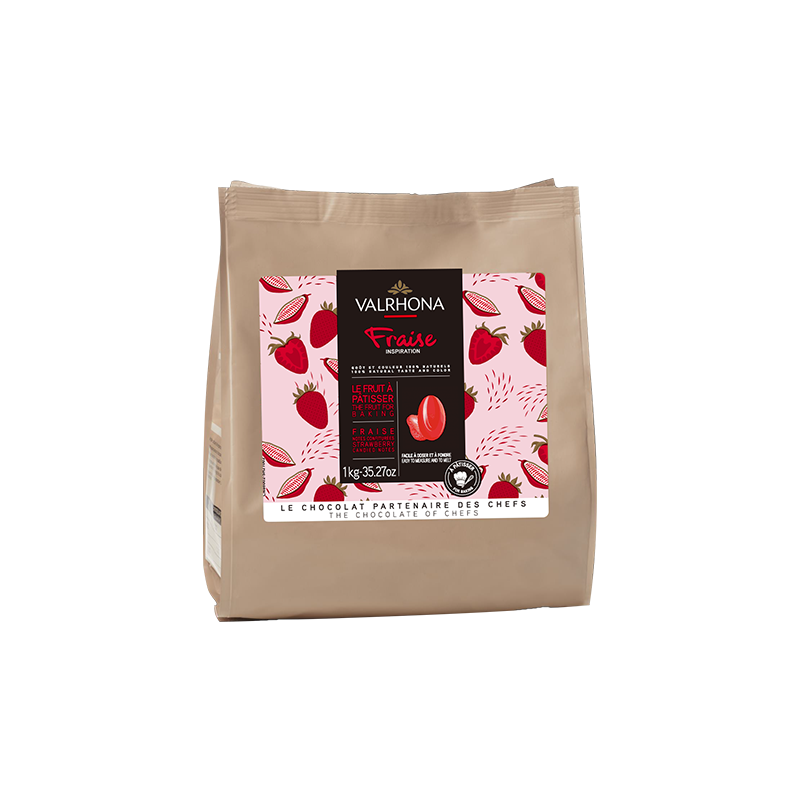 Recommended application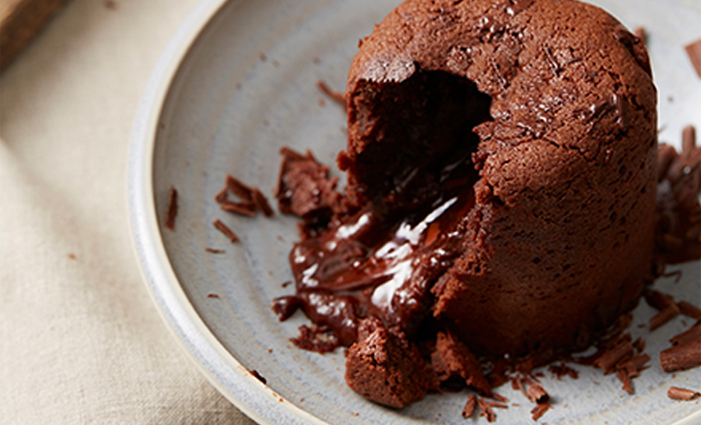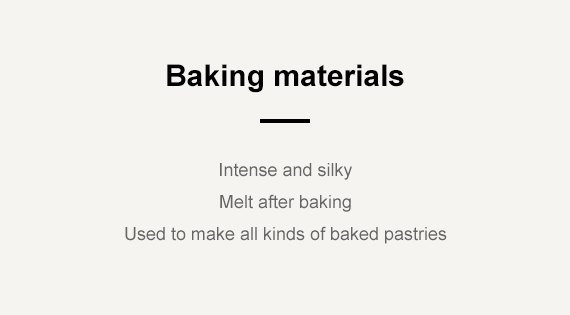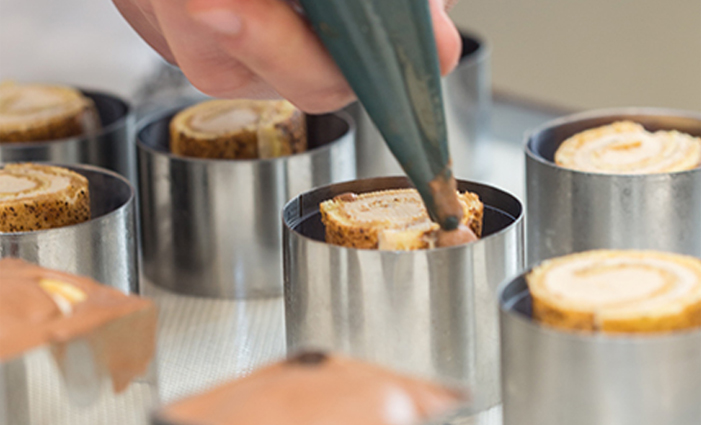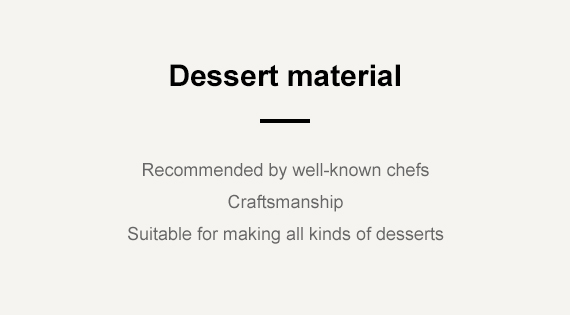 PRODUCT APPLICATION