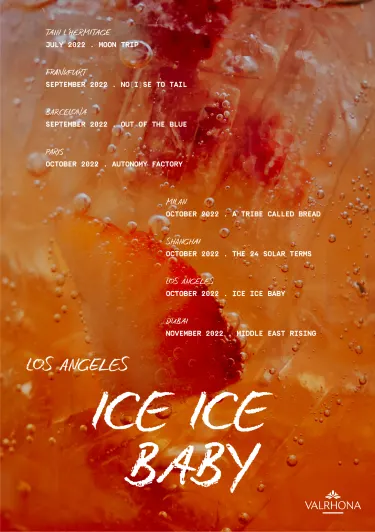 USA
Los Angeles
On 11/16/22
If you're looking for the latest US creative explosion, you should focus to the frozen aisle. It's all about the Ice Cream baby!
Ice cream was not invented in the States. But let's be real, Americans made it the most popular dessert of all time. How did they do that? Innovation, mostly, but also diversity, melting-pot culture and fearlessness. In the US nothing is sacred when it comes to a frozen sweet treat, only one thing counts: deliciousness.
You know the Sundaes, you know the cream sodas, but have you heard of the farm to cone movement? Have you heard of lassis, kakigoris, sherbets, Philadelphia ice cream, Frozen Yogurts, Vegan ice cream, ice cream sandwiches, deep-fried ice cream, chili and mezcal paleterias, and on and on...? In the American ice cream scene, every flavor and form factor is welcomed, resulting in hundreds of possibilities.
In L.A. ice cream is a serious matter, and since some of the most creative expert minds are also in the neighborhood, that's where we decided to come and chill!
In eleifend felis et felis porttitor, id ultrices nulla imperdiet. Suspendisse semper, odio at volutpat ullamcorper, mauris nunc congue elit, ut commodo sem dui non ipsum.