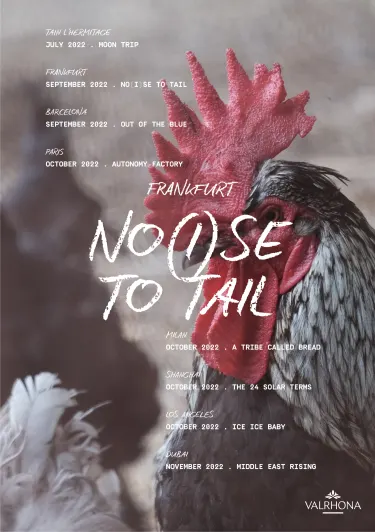 Germany
Frankfurt
On 9/4/22
What if the future wasn't about eating diverse foods but about eating food in its ENTIRETY?
With its skyscrapers and paradoxes, its gray skyline and powerful financial district, Frankfurt embodies a certain idea of unabashed globalization. But it's also one of the most forward thinking cities when it comes to alternative food. In plain sight, just beneath the concrete surface lies an impressive ecosystem of artisans, chefs and cooks ultra-committed in the Slow Food movement and craft culture. Ideas like frugality and "zero waste" are well digested among the general public. This forward thinking mentality makes Frankfurt the leading German city in "nose to tail" cooking: products used whole, from the stem to the seeds. And now it's time to make some noise, and let the world know!
Nullam dignissim aliquam ex, volutpat varius lacus varius posuere. Aliquam erat volutpat. Proin in massa diam. Pellentesque accumsan est sed turpis facilisis porttitor. In porttitor faucibus elit, ac sagittis dui hendrerit ac.