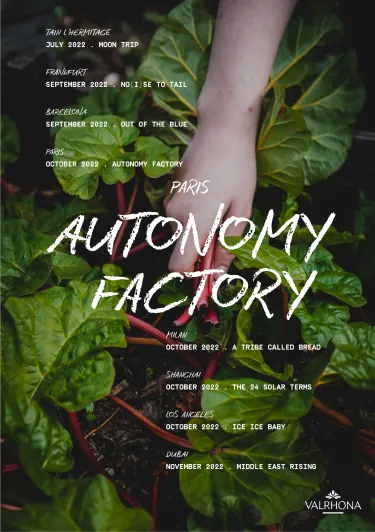 Unconceivable just a few years ago, it is now more than possible for a cook or an urban pastry chef to source ultra-local fresh products, even in the city center of Paris. And that's a game changer.
Decades passed by, the topic left untouched, but recently metropoles had to realize they must seriously question their alimentary autonomy.
Supported by an ever-increasing know-how in terms of agri-tech (including permaculture, aquaponics or hydroponics) and by the dream of a new batch of farmers, to live off their work established within city centers; urban agriculture is taking off.
Here, there, almost everywhere, in the heart of cities or in the suburbs, you can find plenty of urban farms, rooftop perched apiaries, mushroom houses, transformed parking lots, neighborhood diaries, vertical gardens and community compost spots. And the highest embodiment of this ultra-local agricultural trend is none other than Paris itself!
The Parisian date of the Valrhona Food Forward Festival will celebrate artisans and chefs, both sweet and savory, who will join hands to highlight this new scene. It will be like an open air peasant lab.
In eleifend felis et felis porttitor, id ultrices nulla imperdiet. Suspendisse semper, odio at volutpat ullamcorper, mauris nunc congue elit, ut commodo sem dui non ipsum.